EarthGreen and the Environment
At EarthGreen we enable our customers to make good environmental choices without having to reduce the quality of service.
We have added a range of industry grade, battery-powered equipment for customers who want to make a difference. Battery-powered equipment produces minimum noise and no carbon dioxide making it environmentally friendly and quiet.
Company Background
During almost two decades in the gardening, landscaping and construction industries, EarthGreen founder Andrew Balfour has developed a passion for using new technologies to reduce our impact on the environment. The key focus for EarthGreen is to give people an environmentally friendly choice for gardening, lawn mowing and landscaping services.
At EarthGreen we believe it's not just up to the individual to make changes to reduce the impact on the environment, service companies should be making changes as well.
Over the years Andrew has developed garden systems that enable his customers to make the very best use of the space they have available.
"It's not about making people go without. It's about finding an environmentally friendly way of giving them the service they want at a price they are happy with. Really it's about giving people a choice, making it easy for them to choose the environmentally friendly solutions. Excellent service, competitive price and minimal negative impact on the environment."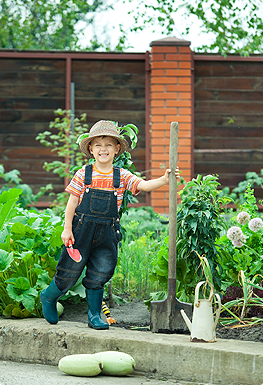 Building Communities
In addition to offering a regular maintenance service to our customers, we believe that garden care (and especially the growing and harvesting of edible plants) is a great way to bring families and communities together. That's why we offer support and start-up services – to get groups moving forward. Gardens, like communities, grow and develop over time.
If you need assistance with starting your communal garden call us on 0427 778 240 or look at our Garden Landscape Services to see what level might suit you.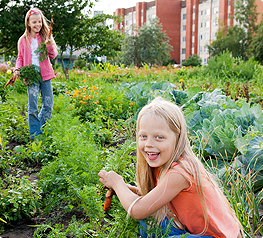 Call us on 0427 778 240 for more information or to book our quality service.
Top quality service
A fair and competitive price
Dedicated people committed to finding environmentally friendly solutions